Providing Tools & Solutions for Texas Educators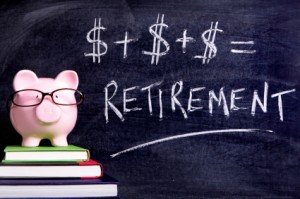 As an educator nearing retirement…
You face the most important decisions of your life, ones that will irrevocably determine your retirement lifestyle.  Sadly to say, many busy educators do not consider the PLSO benefit, nor even discuss it with a financial advisor familiar with their retirement needs. 
 As a client of Shea WealthCare, WE WANT YOU TO CONTACT US WITH YOUR "HERE'S WHAT WE'RE THINKING ABOUT DOING" QUESTIONS, NOT YOUR "GUESS WHAT WE JUST DID" COMMENTS!  So ask us now, months or even years before your actual retirement date.
Why Should I Take PLSO?
1. Most retirees will find that a small amount of their Partial Lump Sum (PLSO) is non-taxable when retiring and their monthly pensions are also approximately 4% (case by case) non-taxable.
2. This benefit was bestowed by the legislature and should be seriously considered by every retiring educator.  TRS often times comes out better by you not taking the PLSO.  TRS would rather keep the money, pay you monthly, and then at the end of your life, TRS keeps this lump sum.  Our clients prefer to control their money, take the maximum 36 month PLSO, and save it where at the time of death, their loved ones keep the lump sum.
3. Most importantly, this is your money and it could outlive you and your beneficiaries. With our assistance, by taking the PLSO option you can withdraw about what TRS pays, or at your option take larger tax-free payments in the sunset years of your life.
4.    Contact us for a Courtesy Interview to understand why this benefit is such a valuable and important part of your retirement plans.
Employment after Retirement?
"Employment after Retirement" is probably more common for people who wait one year or who waited one month and then got rehired by January, 2005. One new interesting way to rehire, get all 12 TRS checks and secure a contract commitment is for you to be willing to be an independent contractor. There are some tax ramifications inherent in this scenario and you should seek the advice of your tax advisor. Exploring retire/rehire in today's environment is another reason to get a professional financial plan today.
Links to some helpful information regarding Texas TRS Benefits:
DEATH
DISABILITY
HEALTH
INVESTMENTS
RETIREMENT
In the interest of space, this is not an exhaustive study of TRS. Further details are available by contacting us or through TRS for additional materials and information.
The TRS Website is http://www.trs.state.tx.us/ or call toll-free 800-223-8778.
Please note, TRS refers members to "financial professionals" such as Shea WealthCare for advice on retirement choices and financial planning.
It is our pleasure to be a member of PlanMember Securities Corporation who, for over 20 years, has assisted thousands of investors and their families plan and save for retirement.  We invest in Life Cycle portfolios, just as large pension funds and wealthy individuals have done for decades.  Additionally, we use many tools and resources as well as our own knowledge to bring professional, long-term investment retirement planning to our clients.
You need to plan today for your worry-free retirement tomorrow. To arrange a Courtesy Interview, contact us, call, or email Jack@SheaWealthCare.com.